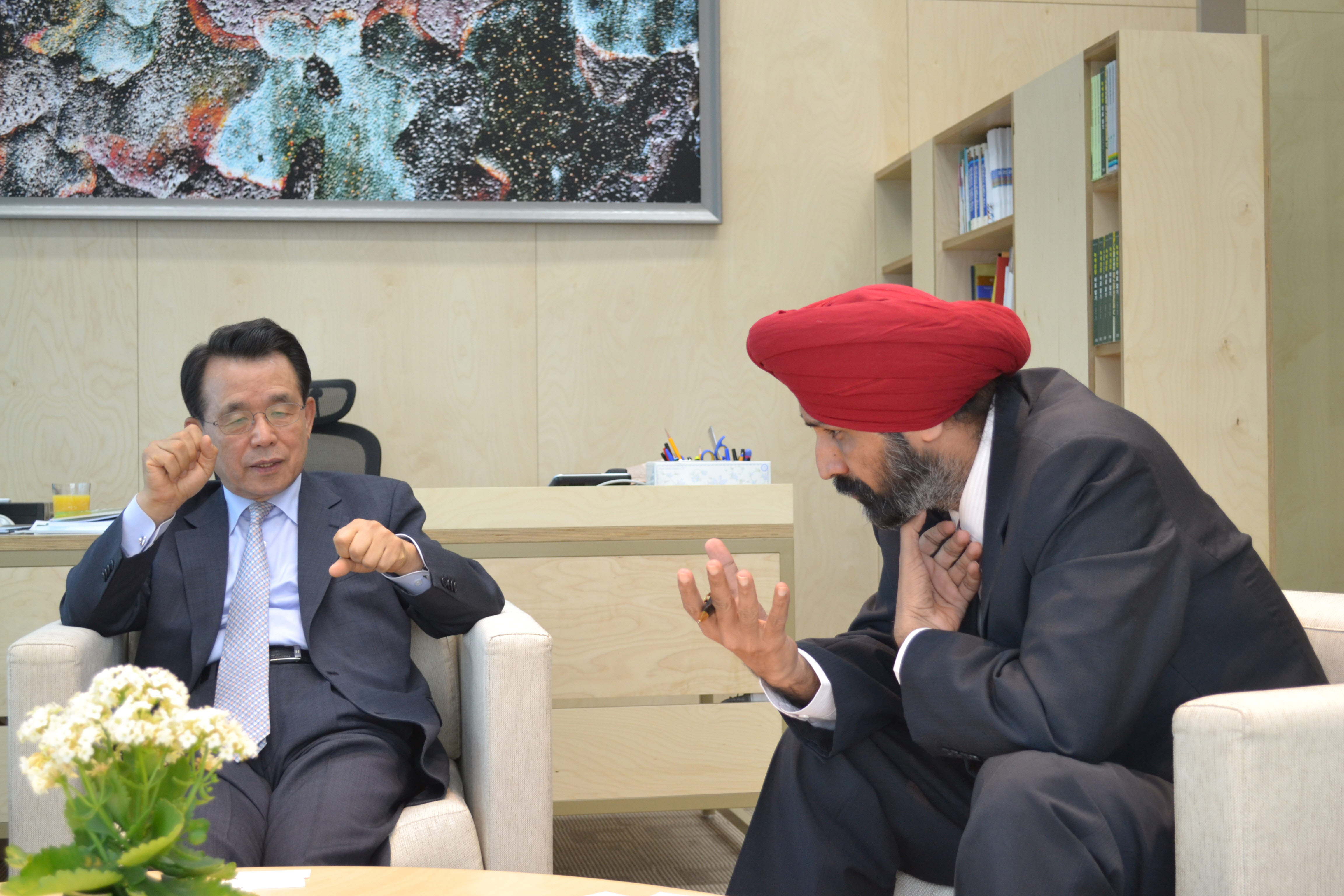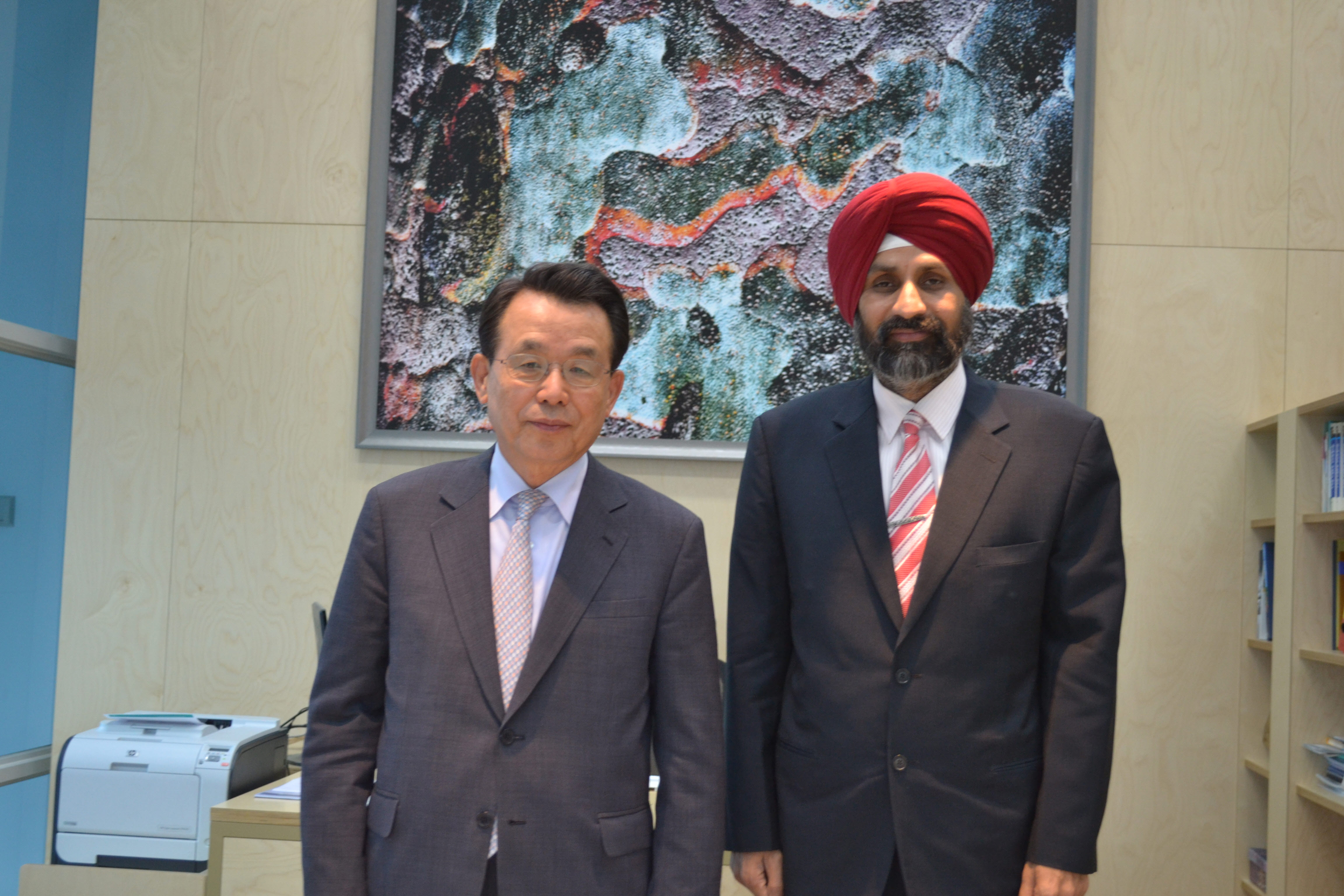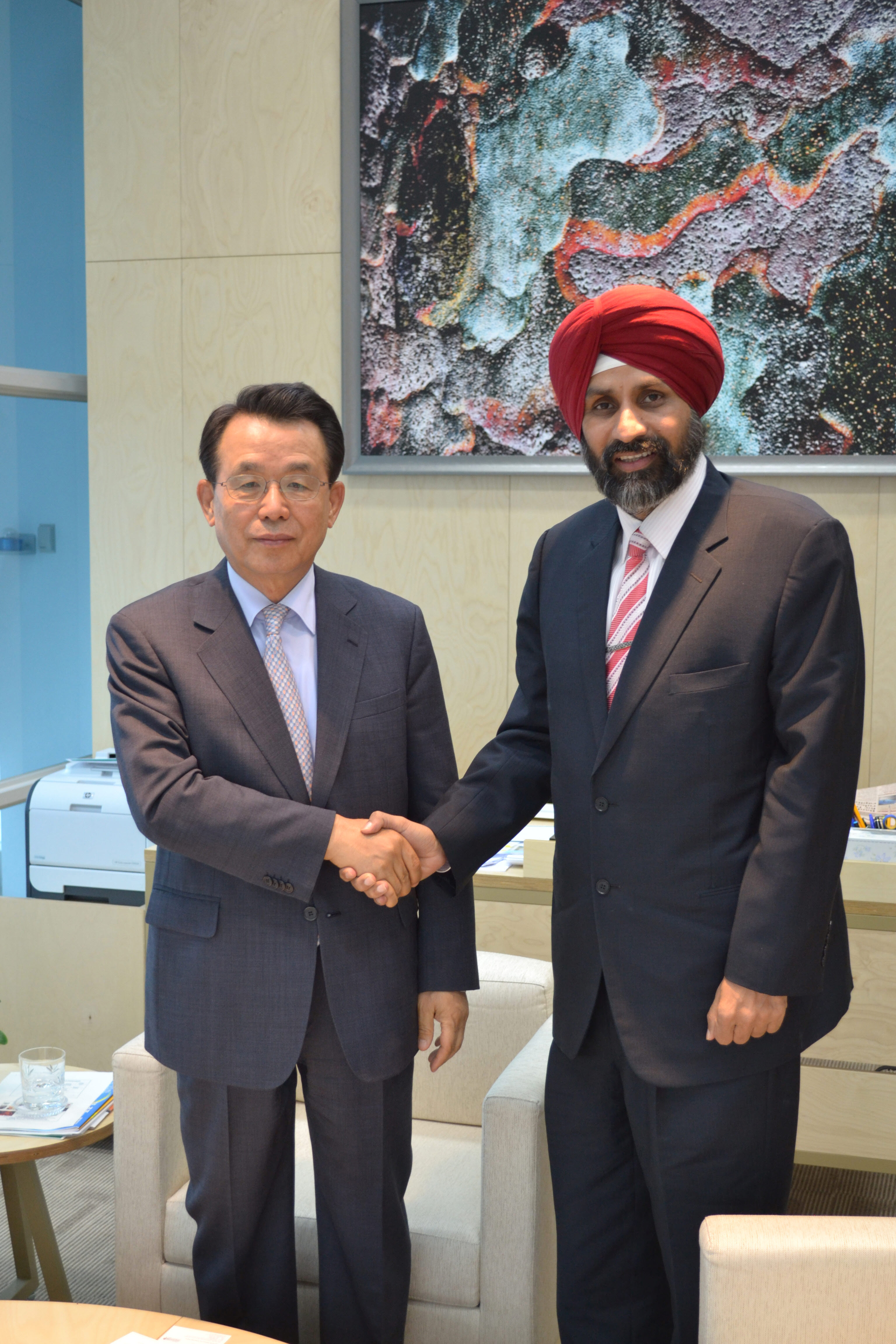 Dr Lakhvinder Singh president of Indo-Korean business and policy forum met with Mr with Han Seung-soo Chairman of Board of DirectorsGlobal Green Growth Institute(GGGI) in his office to discuss green growth related issues in Asia- Pacific region. Here are the pictures taken on the occasion.

Dr. Han Seung-soo, former Prime Minister of Korea, is on the UN Secretary-General's High-Level Panel on Global Sustainability(GSP), UN Secretary-General's Advisory Board on Water and Sanitation(UNSGAB), Chair of the High-Level Expert Panel on Water and Disaster/UNSGAB, Club de Madrid and Mansfield Foundation Board Member, and Chairman of International Advisory Board of International Finance Forum(China).
He was Korea's Deputy Prime Minister, Finance Minister, Foreign Minister, Trade and Industry Minister, Ambassador to the US, Chief of Staff to the President and three-term Member of National Assembly. He was President of the 56th Session of the UN General Assembly, UN Secretary-General's Special Envoy on Climate Change and Chair of the 2009 OECD Ministerial Council Meeting.
Prior to entry into politics, he had a distinguished career as Professor of Economics at Seoul National University. He received Nobel Peace Prize on behalf of the UN in 2001 and was awarded the Honorary Knighthood(KBE) from Queen Elizabeth II of the UK in 2004.