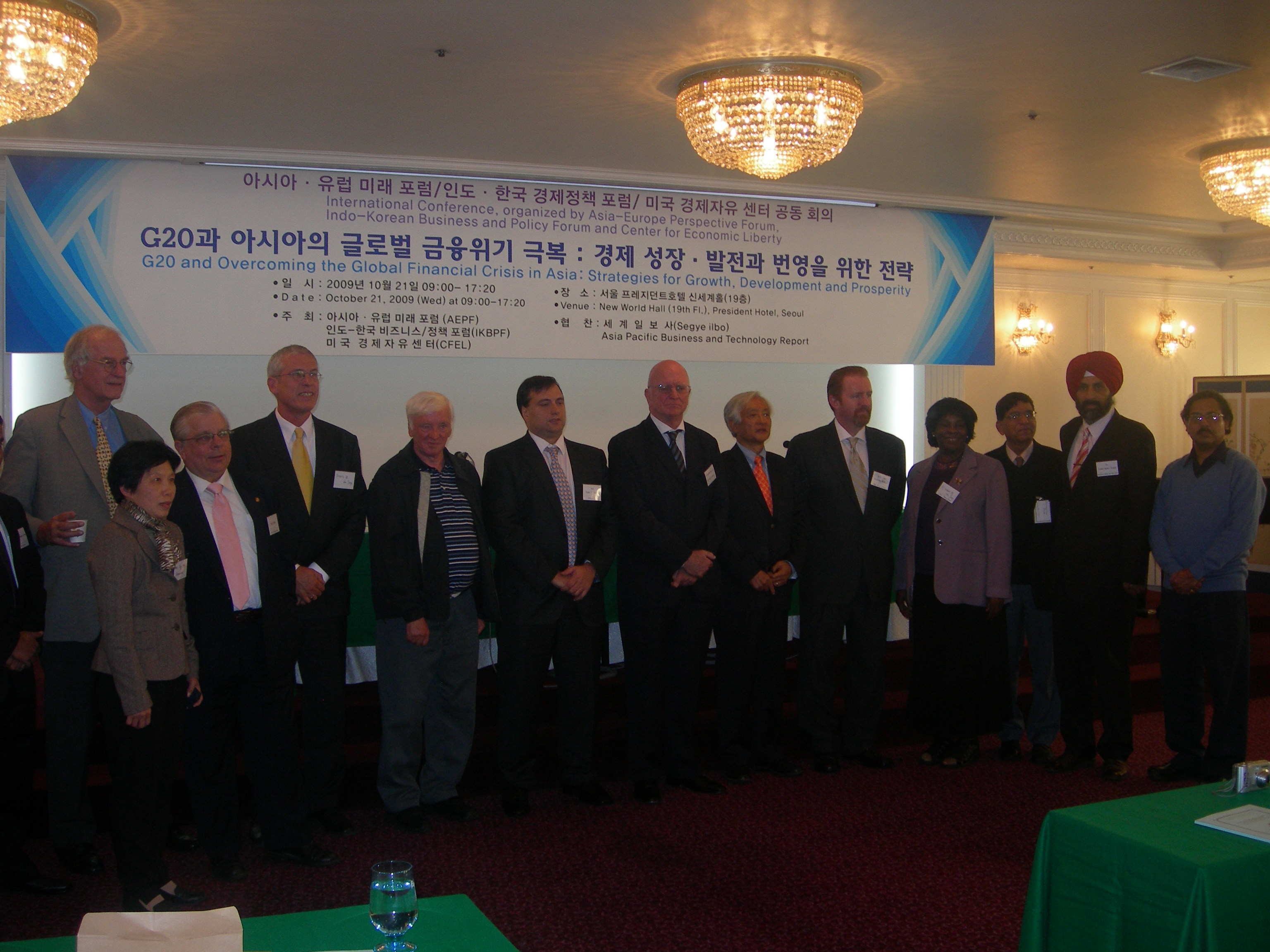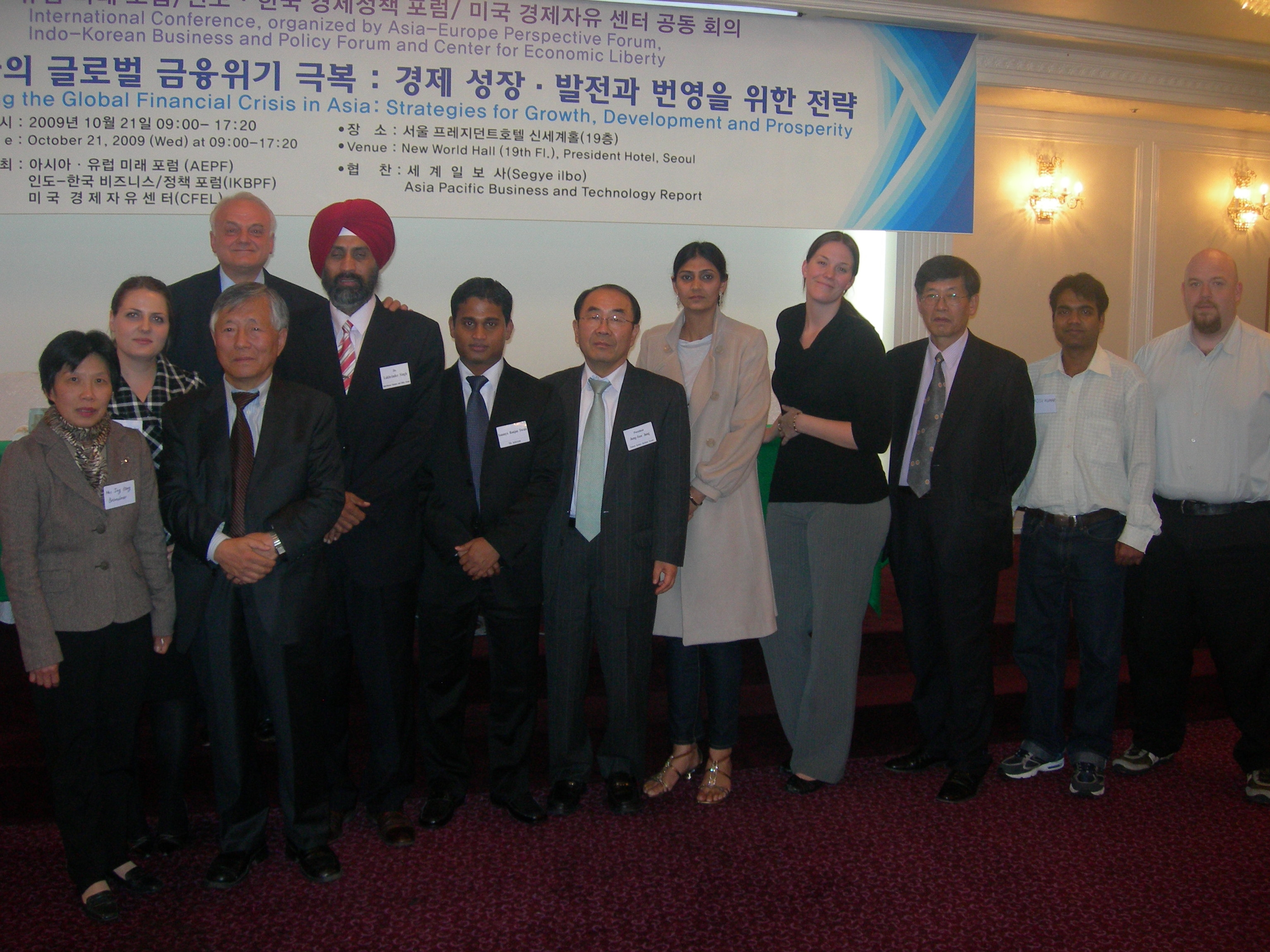 Indo Korean Business and Policy Forum along with Asia Europe Perspective Forum and the Institute for Economic Liberty joined together to create a platform for the comprehensive analysis G 20 and changing dynamics of global economic governance. The conference was held in Seoul, on the 21st October 2009, at the President Hotel, New World Hall, 19th Floor, from 09:00 to 16:30.

The majority of economists, professionals and mainstream scholars have noted that Korea must ground itself in a more classical liberal economic order and promote and foster individual freedom, free markets, lower taxes, the transparent enforcement of contracts and intellectual property, and the protection of private property and free competition.

With this topic in mind, this conference was envisioned. The opening address was given by Kun K. LEE, Ph.D, former National Assembly Member and Senior Managing Partner at Joowon Attorneys at Law, followed by a Keynote Address given by H.E. Ambassador Eamonn McKee, Irish Ambassador to Korea. H.E. Ambassador spoke on "Coping with Crisis: Responding to Sudden-Onset Economic and Financial Challenges, an Example from Ireland."

The first half of the conference covered issue of needed regulatory revisions, economic liberties and Korea's world competitiveness, and highlights included a presentation by Mr. Tom Coyner, President of Soft Landing Korea, entitled "Korea in a Post G-20 Summit World: Dealing with New Levels of Competition" together with a paper given by Prof. Sean Hayes, NY Attorney at Law, Team Leader International Corporate Practice Group at Joowon Attorneys at Law on "Reform Under the Lee Myung-bak Administration."

The second half of the conference handled the issue of free trade agreements as engines for growth, development and prosperity. Dr. Lakhvinder Singh, President of the Indo-Korean Business and Policy Forum, presented a paper on "India and East Asia: Emerging Comprehensive Engagement while Prof. Prof Im Soo Yoo of Malay University discussed China's role as emerging financial giant.

The forum was attended by high profile dignitaries from Korea and abroad. Among the attendees were Brain McDonald, EU Ambassador to Korea, Mr. Jungsoo Soo President of Future Korea Institute, Mr. Emanuel Pastreich Director The Asia Institute Daejon and many members of the diplomatic corps from countries such as France, German and Finland among other. Here are some of the pictures from the event.